OVERVIEW
Overview
Content
The central goals of the Center are: to discover new genes underlying Mendelian diseases; to develop collaborative networks of investigators to facilitate gene discovery, validation and follow­ up; and to generate new methods for gene discovery applicable across a wide spectrum of rare disorders.
Benefits
Content

Cost
CMG provides sequencing at no cost to collaborators for families affected by Mendelian diseases.
Content

seqr
Through our Broad-developed seqr software, we will provide an online portal allowing collaborators the ability to analyze their own data, alongside the Broad's reference. Click here to access seqr. 
Content

Connection to Others
CMG will also support generation of manuscripts reporting novel genes by providing publication-quality text and figures, connecting collaborators with sources of additional cases with mutations in the same gene, and creating a network of investigators capable of functional validation of newly discovered genes.
Content

High Quality Sequencing
Samples are sequenced at the Broad Institute's Genomics Platform, which produces high quality data.
Content

Variant Calling
CMG samples sequenced at the Broad will be jointly called using our best-in-class GATK variant calling pipeline and alongside the gnomAD callset such that the same QC approaches are used on CMG data.
Content

Analysis
Our analysts will work closely with collaborators in exploring the data and providing candidate and likely casual variants, and will work in tandem with your team to discuss challenging cases.
Content
Disease Areas of Focus
We emphasize recruitment of cases from seven major disease areas: retinal disease, primary muscle disease, neurodevelopmental disorders, blood, orphan disease, cardiac disease, and kidney diseases – but also welcome cases from other disease areas.
Content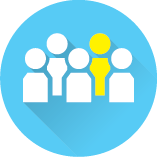 Content
Orphan
A rare, or "orphan" disease is defined as a disease or disorder that affects less than 200,000 people in the United States at any given time. However, there are approximately 30 million people in the U.S. that are affected by a rare disease. We will recruit samples from patients with rare, undiagnosed diseases with a suspected Mendelian basis.
Content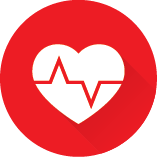 Content
Cardiac
Inherited forms of cardiomyopathy, including hypertrophic (HCM) and dilated (DCM), are among the most common Mendelian diseases and are associated with risk for sudden cardiac death. HCM alone is the leading cause of sudden nontraumatic death in young adults. Although a number of genes have been identified for these disorders, the cause of over half of cases remain unknown even after comprehensive testing. In addition, congenital heart malformations are the most common birth defect and the most common cause of infant death, yet only 20% are diagnosable with known genetic causes.
Content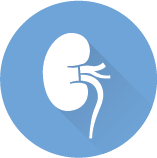 Content
Kidney
Chronic kidney disease (CKD) is characterized by irreversible deterioration of renal function that gradually progresses to end-stage renal disease. The majority of CKD that presents before the age of 25 is caused by congenital anomalies of the kidneys and urinary tract (CAKUT), steroid-resistant nephrotic syndrome (SRNS), chronic glomerulonephritis and renal cystic ciliopathies. Variants in over 200 different monogenic genes have been associated with 70% of the most common causes of early-onset CKD.